Rajasekhar Chandra
Senior Vice President – New Business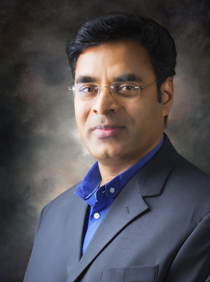 Rajasekhar Chandra is responsible for strategizing and growing new lines of business at MITS along with extending the foot print of MITS in to new customer and geographical territories. Raj has over 20 years of experience in IT and possesses extensive experience in planning and growing start-ups, building lines of businesses ground up and growing them in to sizeable entities.
In his earlier position as Vice President at Prolifics Corporation, Raj discharged diverse responsibilities that include building the Reliability Practice from scratch, owning practice level P &L, setting up and implementing software quality compliance processes, integrating and streamlining acquired entities, handling flag ship accounts, owning customer relationships, building offshore Center of Excellence in the retail financial services domain, leading the delivery of project governance products and new business development. His across the board organizational experience make him a rounded professional in the IT sector.
Prior to Prolifics, Raj was one of the founding members of an IT startup named Virinchi Technologies Limited. At Virinchi, he contributed to the organization's overall strategy and played a key role in the transformation of Virinchi from an Infrastructure consulting company in to a software company. In the initial stages at Virinchi, Raj played several roles based on organizational demand and business need and helped it grow and stabilize.
Raj holds a Master's Degree in Civil Engineering from Anna University and an MBA in Finance from JNTU, Hyderabad.