Sunil Kumar Nagpal
Vice President - Global Consulting Group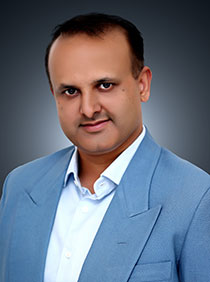 Sunil K. Nagpal, is a Techno-Management professional having over 14 years of experience in IT industry spanning across USA, UK, Australia, and Asia-Pac countries. Sunil has strong technology background with roles included from ECM Consulting to Solution Architect, Program/Portfolio Management, Pre-sales, and Sales. With his excellent business acumens, he has established good credibility with customers and partners network globally within short span of time.
During early days, Sunil was involved in setting up Enterprise Content Management practices for various, medium to large-scale global organizations, architecting solutions, and managing large complex system development multimillion-dollar projects. He worked with many Fortune 500 organizations like HCL Technologies Ltd., Wells Fargo, St. George Bank – Australia, IBM, ANZ Bank to name a few.
His leadership spans both business and technology at the greater level allowing him to bring end-to-end capabilities to both medium and large-scale organizations. He is a certified Project Management Professional and an active member of Project Management Institute (PMI), Certified Six Sigma Green Belt Professional, Certified Microsoft Professional, and Certified IBM FileNet Professional apart from being an excellent volleyball and badminton player.
Sunil holds a B. Tech in Computer Science & Engineering from Punjab Technical University and Post Graduate in Operations Management from Symbiosis, India.