MITS wins H1 2017 IBM Analytics Best Sales Play Engagement Award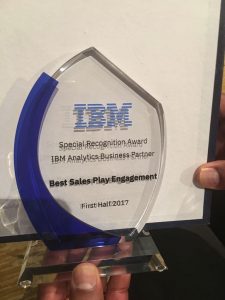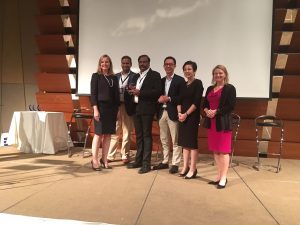 MITS is extremely delighted to announce the winning of a Special Recognition Award, "IBM Analytics Business Partner for Best Sales Play Engagement" for H1 2017 for the Asia Pacific Region.
This award was conferred on MITS, on July 17, at the IBM APAC Sales Academy and Partnership summit held at Bangkok. It is another milestone for MITS as IBM recognizes the extraordinary support offered by MITS to its customers in helping them uncover insights that improve business processes and ideas that drive game-changing outcomes and values.
This honour comes in the wake of a series of recognitions that MITS was conferred with in the last 4 years. MITS relishes fondly similar great moments in its partnership with IBM, where it was honoured in various other occasions:
2013 – Enterprise Content Management Award
2014 – Asia Pacific Business Partner excellence award Winner
2016 – Client Value Innovation Award
MITS believes that this award will provide an added impetus and give a fillip to its efforts to support a larger customer base and help its customers to reap transformational benefits.