Sandeep Bandaru
Delivery Head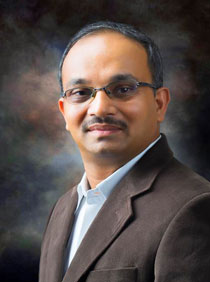 As a delivery head, Sandeep is responsible for the strategy, design, development and rollout of ECM products & services at MITS. As an extension to his delivery role Sandeep also oversees pre-sales and customer satisfaction for some of the Key accounts at MITS.
With over 18 years of experience in delivery, Sandeep is actively involved in institutionalization of new technologies and project management competencies across the teams. He successfully oversaw the implementation of large and complex delivery programs in the Enterprise Content Management space for customers across Asia Pacific and North America. His focus on quality and commitment helped to provide a reliable and consistent experience to customers across geographies. Sandeep also played a key role in initiating and nurturing technical and business relationships with partners to complement and extend the capabilities of MITS to enhance customer experience.
Prior to joining MITS in 2005, Sandeep served in various capacities with several software multinational corporations.
He holds a Bachelor's degree in Electronics & Telecommunications from Nagarjuna University, India.