Contact Center Advance IVR Implementation
Contact Center Advance IVR Implementation
About the Client:
Karur Vysya Bank is one of the largest old generation private bank in APAC region. The bank also offers Internet Banking and Mobile Banking facilities to its customers. The bank is known for its cash deposit machines (CDM) a major technology initiative taken only by few banks in APAC.
Clients capabilities include Any Branch Banking, Multicity Account facilities, Internet Banking, On-line utility bill payments and shopping facilities, ECommerce facilities, utilizing 'Verified by VISA', Mobile Banking, Inter-bank transfer of funds through Inter-Bank Mobile Payment Services of NPCI etc.
Business Need:
Client has been using various PBX, legacy ACD's for their banking operations. But since these were legacy call center solutions, they were not able to serve clients purpose in today's world. Out of all, client had few noted major challenges like lack of security in the day to day banking transaction, IVR limitation and abundant use of live agent and limited language support
So, the client issued a Request for Proposal (RFP) for the design and deployment of a completely new contact center suite. The goals for the system were to increase call volume by adding multiple languages support, tight integration of core banking system with implemented contact center suite and robust security and authentication system.
Our Solution: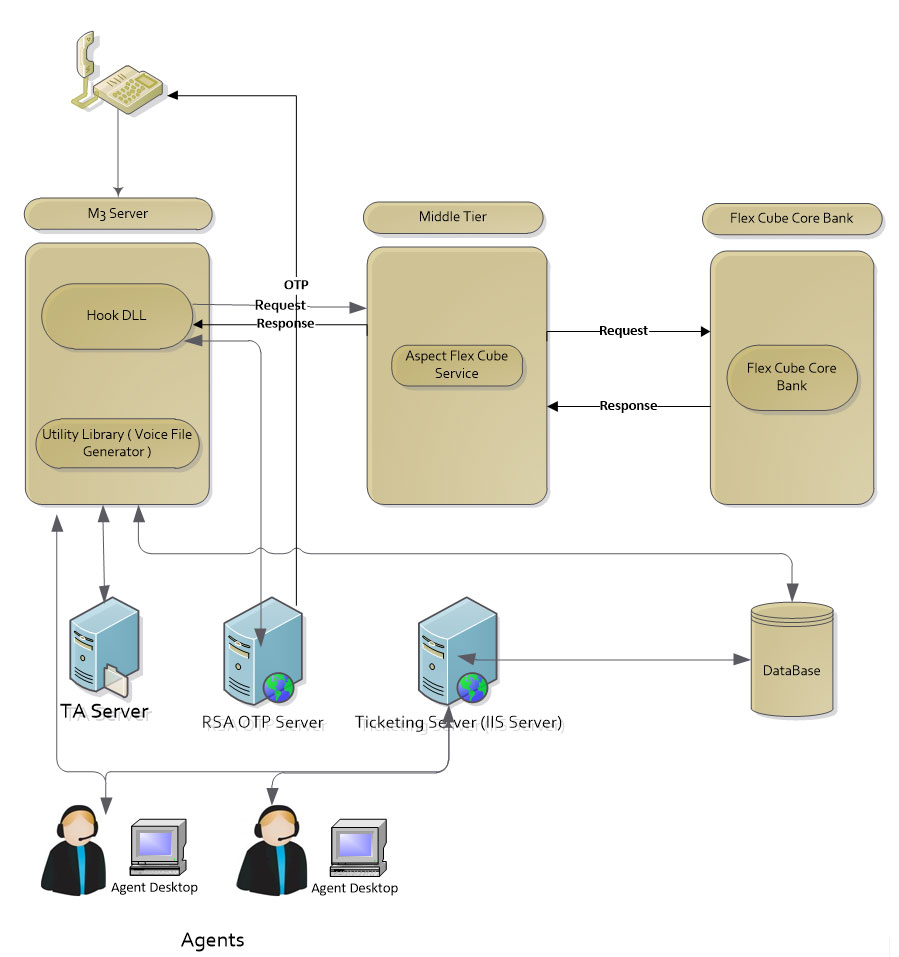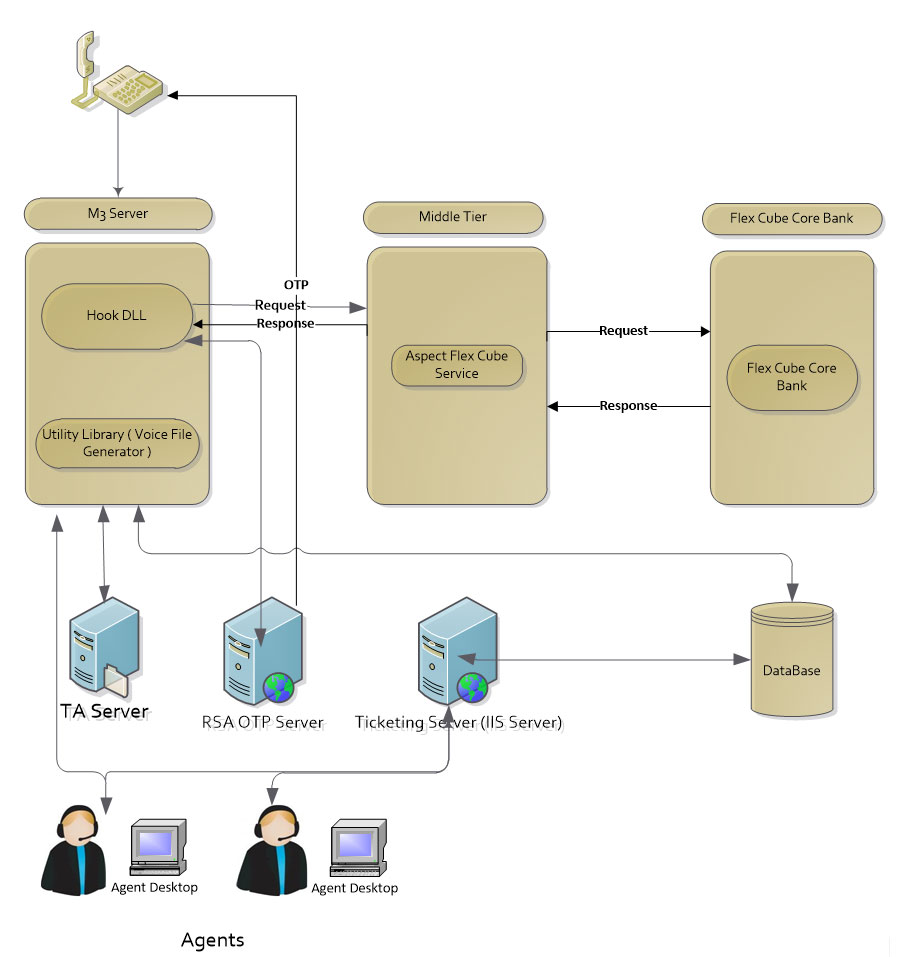 MITS implemented the Contact Center IVR Solution with the following advantages:
Improve the caller experience by increasing multiple language support, robust security and authentication.
The IVR call flow supported caller in multiple languages and it provided Welcome Message, Main Menu and Specific Self-Services Menu.
Custom IVR module which provides wide range of services like authentication Module with Phone banking number & TPIN as input to authenticate the caller.
Custom ticketing module wherein The Authenticated/Un-authenticated caller will be transferred to agent with caller Information available in database or collected in IVR.
Benefits of the solution:
Improved Customer Service and satisfaction
Improved Overall Productivity
Increase in customer volume with multiple language support.
More robust security and authentication.
Engagement Duration
8 months – (Jul '14– Mar '15)
Number of resources deployed
8 (Onsite-2 & Offshore-6)
Engagement Model:
Fixed Bid
Execution Model
Onsite-Offshore
Onsite locations – Bangalore, Singapore
Technologies Used:
VXML 2.0
CCXML 2.0
VXML studio
Web Services
Oracle 11g
Rest API
Postman tool